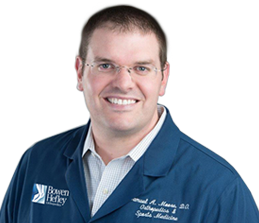 Board Certified Orthopedic Surgeon
Doctor Moore specializes in treating arthritis and sports injuries, including surgery of the hip, knee, and shoulder. Training at Bone & Joint Hospital in Oklahoma City also gave him special skills in total hip...
Read More
Dr Samuel Moore is an orthopedic surgeon who specializes in sports medicine and joint replacement surgery. The website provides comprehensive information about the arthroscopic surgery, joint replacement surgery, stem cell therapy, platelet-rich plasma injections, and much more.